In 1636, Gian Lorenzo Bernini received an unusual painting: Anthony van Dyck's "Portrait of Charles I in Three Positions". In the center, the king is facing forward. On either side, he is represented full-length and in three-quarter profile. A display of eccentric talent? A whim? No. Painting is a very unconventional way to prepare to sculpt a bust commissioned by the greatest royal art lover in history.
King Charles I of England is almost as famous as a patron of the arts as he is for his role in the country's Civil War. He is particularly fond of the Flemish painters Sir Peter Paul Rubens and Anthony van Dyck, as well as the English architect Inigo Jones. But that's not the whole story. Charles I was more than a connoisseur of connoisseurs. Her devotion to beauty transformed England into a center of European artistic life.
When Charles became king in 1625, architecture and literature dominated English high culture. Shakespeare had been dead for less than a decade and Ben Jonson, the greatest English playwright and poet after Shakespeare, was at the peak of his career. Inigo Jones (1573–1652) was England's first great architect and the first to employ classical rules of proportion and symmetry in his buildings. His design of the Queen's House, the Banqueting House and the Palace of Whitehall became the model for later aesthetic developments in the West of England. Yet no major artist had spent much time in England since Hans Holbein the Younger (1497-1543). Even good little painters had been rare. Few works by Italian masters had been imported.
English art lovers, however, had long admired Flemish painters. Sir Peter Paul Rubens and Anthony van Dyck therefore began to influence English taste. Both were at the forefront of the Italian-oriented Baroque movement. Inigo Jones simultaneously introduced Italian architectural styles.
Charles' interest in these artists prepared him for an aesthetic awakening during a visit to Spain in 1623. King Philip IV of Spain possessed one of the most magnificent art collections in Europe; Italian Renaissance oil painting was particularly well represented.
King Charles adopted this model. Important on a large scale, he bought works by Raphael, Leonardo da Vinci, Titian and many others. Even ancient Roman sculptures have been found by his agents. After only a decade and a half, his collection comprised nearly 2,000 pieces, comparable to what the Spanish monarchs had taken a century to amass.
But Charles I did not just collect the works of earlier masters. He is also dedicated to creating new ones. In 1628 he was the main employer of Orazio Gentileschi, one of the most important Italian Baroque painters. Sir Peter Paul Rubens, then Europe's preeminent artist, visited England a year later. The King commissioned him to paint a series of works for the ceiling of the Banqueting House in the Palace of Whitehall.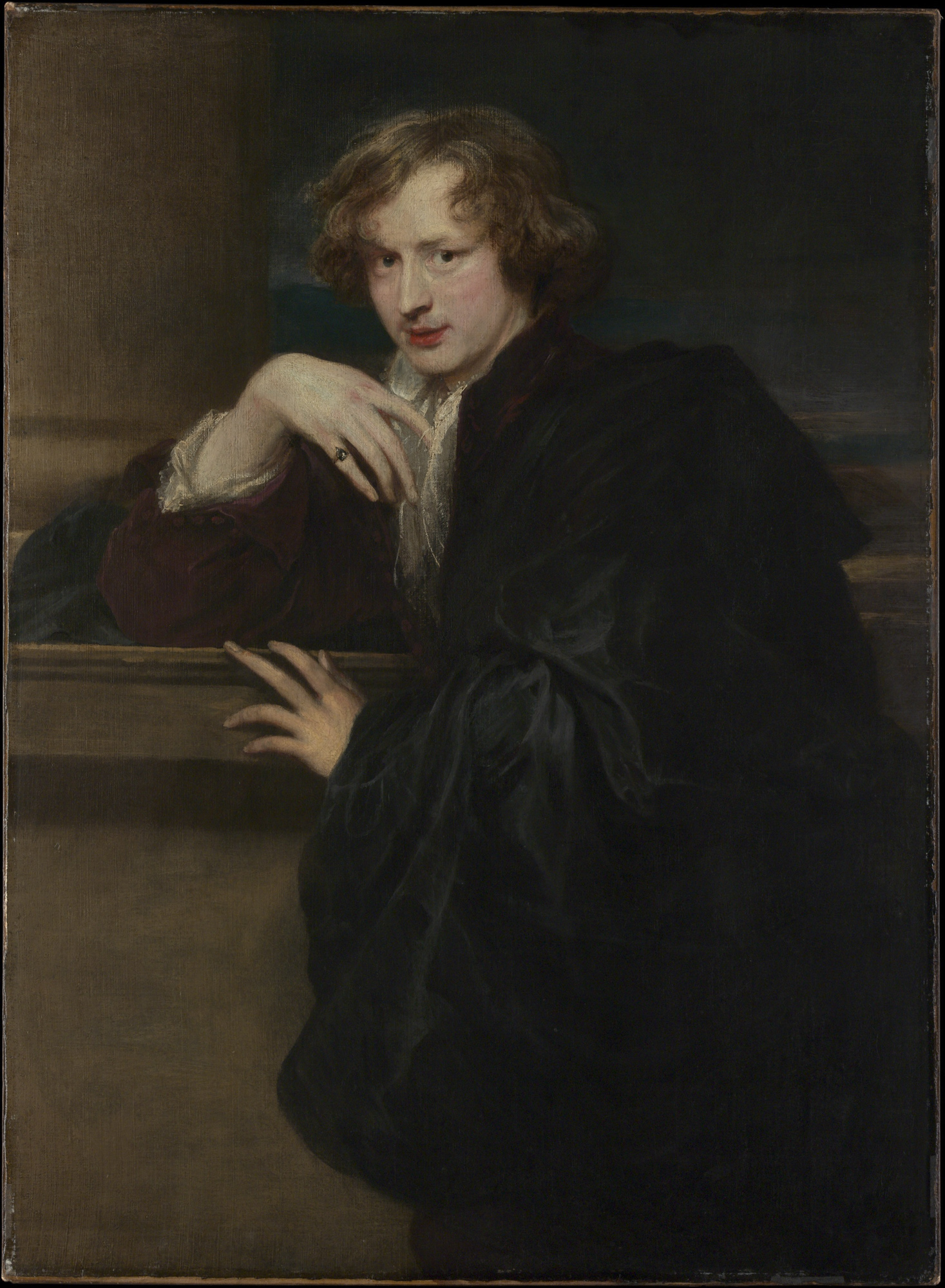 In 1632 England saw the arrival of Anthony van Dyck and the beginning of one of the most important artist-patron relationships in history. Van Dyck's work was not just that of a great master. It was not only quantitatively vast. He also transmitted the spirit of life in the midst of King Charles in a very original way. Kings had previously been painted in highly formalized poses or contexts involving powerful leadership. Many van Dyck paintings of Charles I continued this tradition. Others capture scenes from the daily life of the royal family. 'Charles I on the hunt', 'Queen Henrietta Maria with Sir Jeffrey Hudson' and 'Charles I's five eldest children' all look like photographs of people 'turning to the camera' during activities normal. A van Dyck portrait of Charles I and Queen Henrietta Maria captures a mutual tenderness never before seen in paintings of royal couples.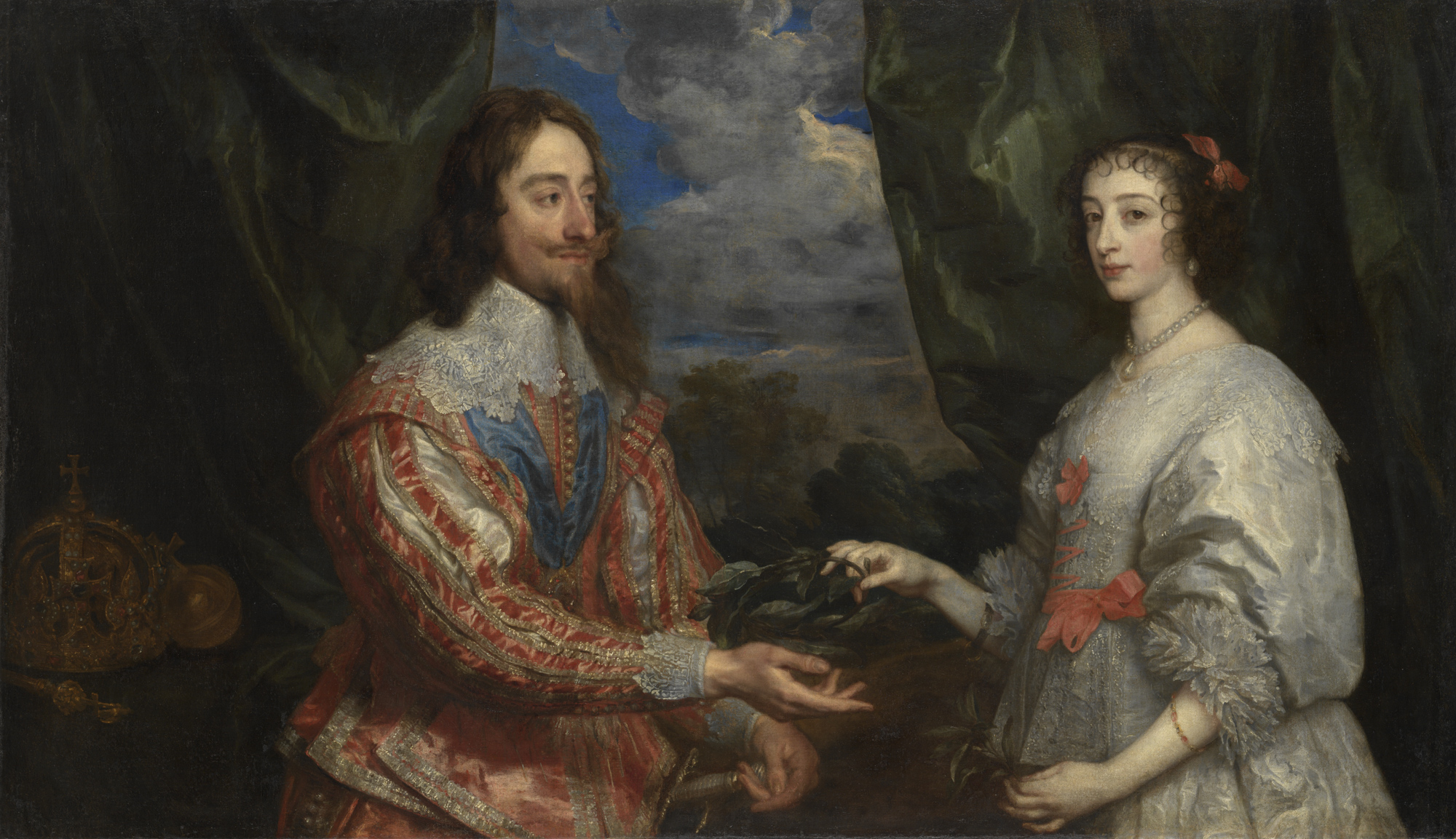 Yet some gaps remained in a collection that included such spectacular new developments alongside works by the greatest Old Masters. King Charles had not been represented in sculpture. And he had no work by Bernini, the greatest sculptor since Michelangelo and his only rival. For Bernini, sculpting the king would fill both gaps. There was just one problem. Bernini worked for Pope Urban VIII. Leaving Roma for an extended period would do his career more harm than good. Charles could not leave his kingdom without a serious political or military need.
These obstacles aside, Bernini and Pope Urban were eager to welcome the king. For Bernini to receive a commission from such a famous foreign connoisseur was particularly flattering and certainly well rewarded. The pope had a stronger motivation. Although unable to repeal the anti-Catholic laws without the consent of a reluctant parliament, the pious Anglican Charles had greatly reduced the persecution of English Catholics.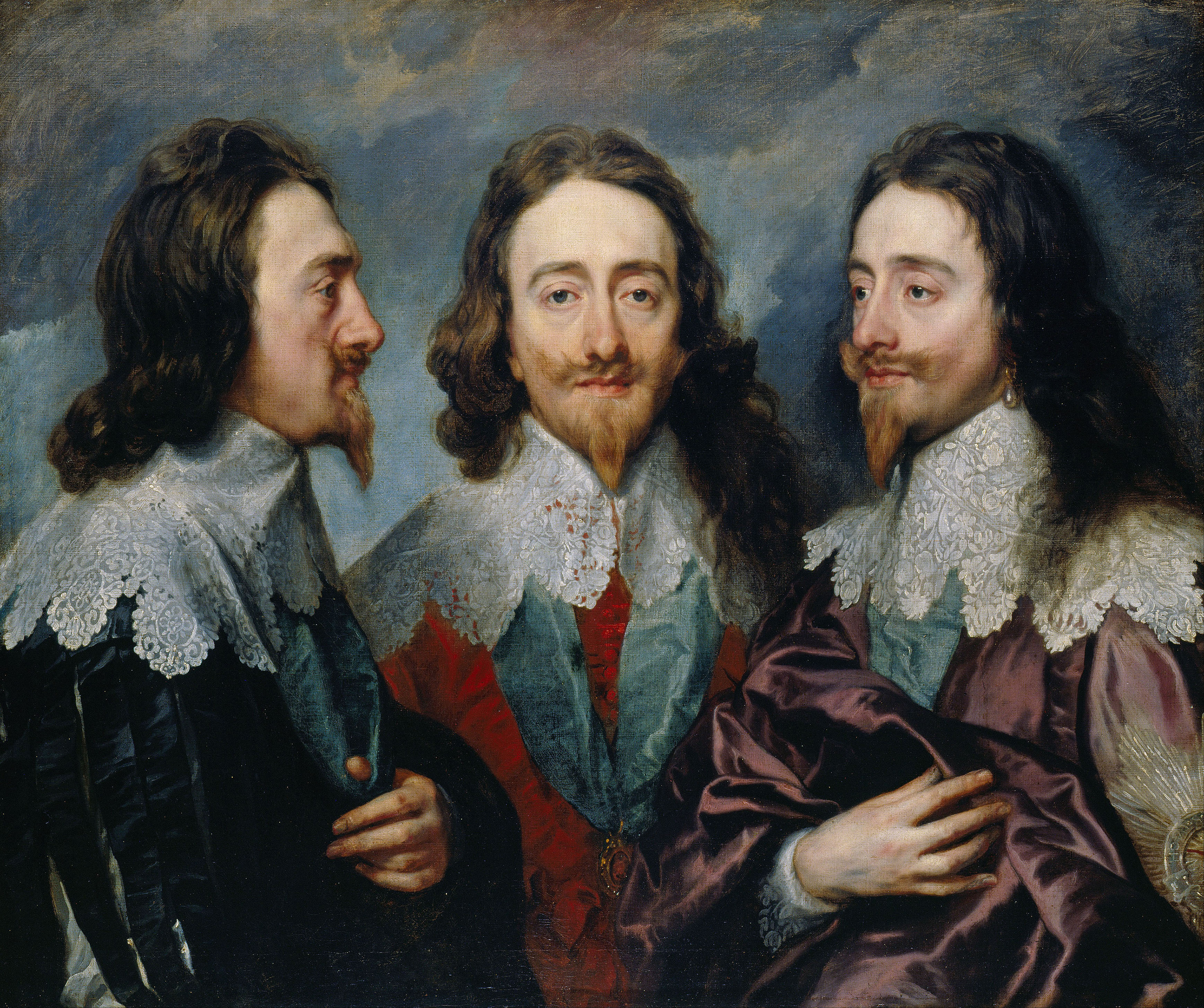 Bernini agreed to attempt what no sculptor had done before. Accurately portraying someone in marble is even harder than doing it with a paintbrush. Bernini would go further by sculpting someone he had never seen in person. This required using the most accurate portraits as models, and Van Dyck was the obvious collaborator. As well as being Charles' standard portrait painter, he had known Bernini while working in Rome.
The bust was a triumph. His fame quickly spread throughout Europe, and within four years Bernini was called upon to repeat the performance by sculpting a bust of the French Cardinal de Richelieu from another triple portrait. Unfortunately, we must rely on this later work to assess how brilliantly Bernini portrayed the King of England. Although inferior copies exist, the bust of Charles was tragically lost in a fire in 1698 in Whitehall.